The InteroCloud Practice Management Software was created for you by people like you.
Specializing in simple and intuitive design, our team truly understands the practice management needs and focuses on delivering an easy to use practice management solution.
InteroCloud is a cloud based medical practice management software, meaning there is no software to be installed locally or any need for a costly IT department within your business.
InteroCloud will help you on your journey towards digitalization and will be by your side every step of the way.
Who Are Our Customers?
Medical Clinics

Independent Medical Practices
Psychology Offices

Treatment Centers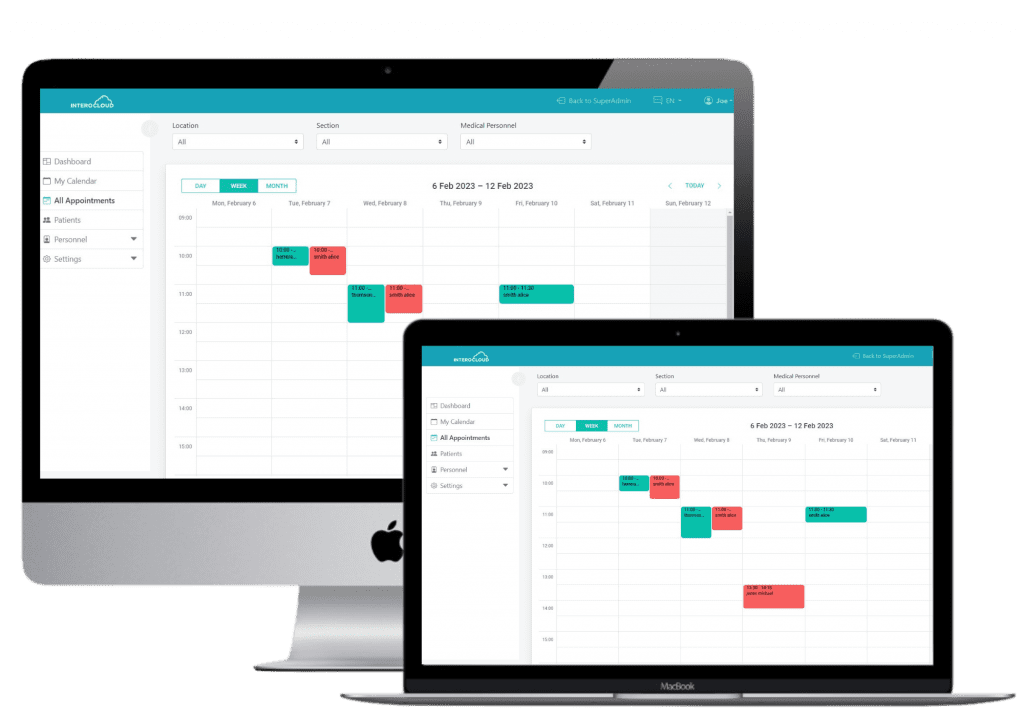 The accelerated race towards digitalization has left most of the medical personnel behind, especially those less inclined to use technology

There is no solution in the market truly dedicated for the physician, therapist or medical staff

Existing solutions are cluttered, outdated and focus on the multitude of features instead of the user experience

InteroCloud offers the most user friendly and intuitive practice management software for your medical organization

With us, the physician, the therapist and all medical staff want to use technology because it makes their life easier
IS YOUR RECEPTIONIST SPENDING A LOT OF TIME RECONFIRMING APPOINTMENTS?

DO YOU SPEND A LOT OF TIME TRYING TO FIND RELEVANT INFORMATION IN YOUR MEDICAL FILES?

ARE YOUR PATIENTS MISSING APPOINTMENTS BECAUSE YOU DON'T HAVE AUTOMATIC REMINDERS?
Monthly Subscriptions
IF YOU DON'T HAVE A PRACTICE MANAGEMENT SOFTWARE TO IMPROVE EFFICIENCY IN YOUR PRACTICE, CHOOSE INTEROCLOUD!
*All of our plans come with a 14-day free trial.
**All prices exclude VAT.
14 DAYS FREE TRIAL
REQUEST AN ONLINE DEMO

- Let one of our friendly staff members show you all key features and how easy it is to use the InteroCloud practice management software.

ELECTRONICALLY SIGN THE USER AGREEMENT

- Answer just a few questions about your medical organization and within 24 hours your personalized account will be ready for you to use.

WORK WITH A DEDICATED CUSTOMER SUCCESS COACH

- Your Success Coach will schedule an online welcome meeting with you and show you how to get the most out of InteroCloud.
OR CALL: +353 21 234 0088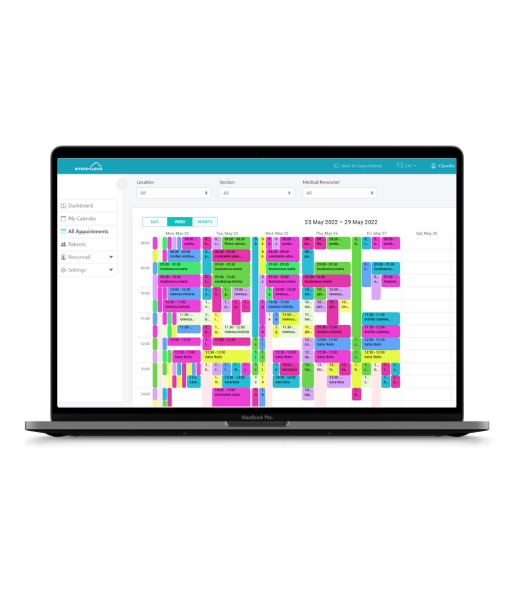 WHAT OUR PARTNER CLINICS SAY?
We request testimonials from all of our customers about our practice management software, to ensure that their needs are fully covered and they are happy with the services we provide.
Frequently Asked Questions
My clinic patient data is extremely sensitive. How do I know that Interocloud handles this data securely?
Our servers are located in state-of-the-art data centres that are available 24/7 and are secure, powerful and professional.
InteroCloud uses advanced software technology that ensures performance and security; this technology is upgraded on a regular basis to keep pace with the latest advancements.
Our engineering team consists of professionals experienced in the development and maintenance of complex software systems.
Do I have permanent access to my clinic data?
Under our legal agreement, your data is your property.
InteroCloud provides apps to help you manage your data more efficiently.
At any time, you can export your data in a general format (Excel file) for backup purposes or if you want to change the application.
What are the devices I can access the InteroCloud Practice Management Software from?
InteroCloud is accessible from any type of device with a browser and internet connection. This can be your smartphone, tablet or computer and any operating system such as Windows, iOS, Android, Linux. We are working hard to make our app work best on all browsers. Your feedback is appreciated for continuous improvement.
What type of equipment do I need to run InteroCloud?
InteroCloud is a solution that runs in the cloud, on high performance servers, allowing you to use your existing equipment. Forget your server, UPS, backup device, or external hard drive. Get up and running quickly, without investing in equipment or worrying about maintenance.
How do users log into the app?
When users are added to the system, they are assigned access groups that define the types of operations they can perform. For example, some users are unable to view consultation records or modify appointments.
Each user has its own Username and Password. When setting a password, check and validate a high security level, to prevent attacks on your computer.