User-Friendly, Efficient And Intuitive Appointment Scheduler
Our Appointment Scheduler feature is a powerful tool that helps you manage appointments efficiently and with ease.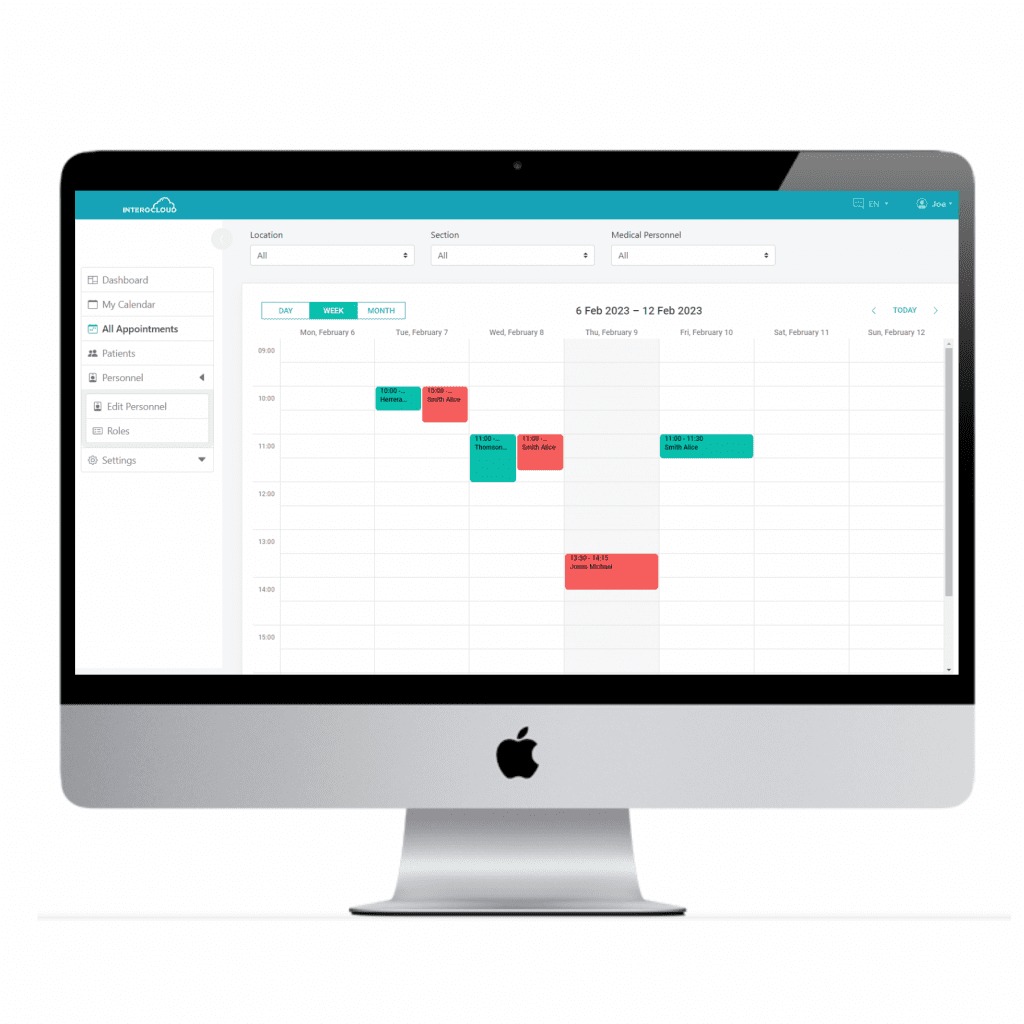 APPOINTMENT SCHEDULER INTEROCLOUD
Must-Have Appointment Scheduler For Any Modern Medical Practice
InteroCloud's appointment scheduler is designed to be intuitive and easy-to-use, with a clean interface that makes it simple to manage appointments. It allows you add, edit or simply move appointments with just a few clicks. You can also use different filters to display the information you need.
With EHR integration, InteroCloud's appointment scheduler helps you stay organized and up-to-date. Our system is seamlessly integrated with our Electronic Health Records, allowing you to access patient information and update records with ease. This integration also makes it easy to manage patient information across multiple clinics, ensuring that you always have access to the real-time availability.
Check Out Our Practice Management Software Other Main Features
The automated SMS reminders feature helps in reduce no-shows and improve patient communication. With our software, you can easily send appointment reminders, schedule follow-up appointments, and communicate with patients in a way that is convenient and efficient
Comprehensive Electronic Health Records
The Electronic Health Records (EHR) makes it easy to keep track of your patients' medical histories, treatments, and outcomes. With our system, you can easily record and track patient information and access records from any device.
REQUEST A DEMO USE 14 DAYS FOR FREE
InteroCloud's appointment scheduler is a must-have for any modern medical practice. With calendar management, automated SMS reminders, and EHR integration, InteroCloud's practice management software is the perfect solution for medical clinics. Try it now!